 It's Simple
How Boost Works
Your time is valuable. With Boost, long setups and confusing data that doesn't matter to your business is a thing of the past. Our 3-step process will get you going in minutes.

Sign Up
Enter an email address of your choice to get the ball rolling.

Enter Your URL
Pick what site or individual page you want Boost to analyze.
Gain Control
Retrieve real-time data that will help you make smarter and more profitable decisions.
Our Service
What Boost Does For You
Never before has it been so easy to gain immediate and relevant insight on the metrics that matter most to you. Boost Reporting literally unlocks the door to the fine details of your business.
Boost Will Turn Your Questions Into Predictable Answers

Watch this short video below to see just how easy yet wildly powerful Boost Reporting is. Sit back and enjoy because the next 3 minutes will show you the unique power Boost will grant you and your business.
Our Plans
Choose Your Plan
Pricing tiers are based on total pageviews. Unsure which plan to choose?
Our most popular is the yearly 100K pageview package.
Or you can always take Boost for a testdrive on the free plan.
What Our Users Think
Testimonials
We love Boost Reporting but we're a bit biased… We invite you to check out what our users have to say.
It's hard to pick just one or two things I love about this software. But if I had to narrow it down, I'd say the page specific data is one, as it has been paramount in me discovering gaps in my business. And the over all simple integration would be second, because when they say it's easy, they mean it. I'm a visionary marketer, not a technical guy. And I was able to get it going without any problems at all. Still running smoothly today. Trust me, once you have it, you'll wonder how you operated without Boost Reporting.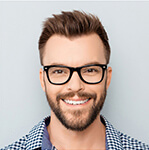 I gotta say.. this is gold. I used to pay a team hundreds of dollars a month for statistical analysis of my flows. And to be honest, I never saw much value in that expense. After I got Boost, I was able to see clearly where my business was draining and where it was flourishing. This information has been crucial in reallocating resources where necessary. Let's just say, the amount of money I've saved since using their service has FAR surpassed what they're charging. Maybe I shouldn't say that, but this really is a champion of a tool.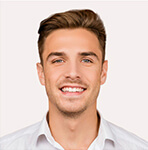 Over the last 10 years of running my business, I've come to realize an important fact. A clueless business owner is the same as a blind captain. Neither can navigate properly. Our acuity comes from seeing how our operations are performing so we can adjust when we need to. In the digital world, that is clearly laid out in data particulars - traffic geolocation, devices used by users, calls to action stats, side-by-side testing and even verbiage used. Boost Reporting allows real-time monitoring of all of these and more! I couldn't be more clear sighted on where my business currently is and is going to go.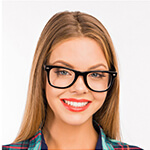 I went in a little skeptical and came out a total believer. I've used Google Analytics in the past and was let down on how confusing it is to use... and they're always changing things up. I found it more frustrating than helpful. With Boost, it literally took me 10 minutes to set it up and figure out how to use it. The customization is so sweet and since signing on, I've seen a 30% revenue increase on my campaigns! Thanks guys, I think you got a lifer here.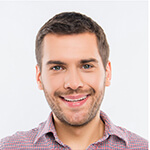 I don't usually write reviews (my time is limited), but I did want to drop you a quick line to say thanks. Your service is hands down the best investment I've made for my business in a long time. The price is perfect, the stats you provide are eye-opening and your customer service is simply great. I ran into a small snag early on and your team had me fixed up immediately. Thank you again for offering this awesome app!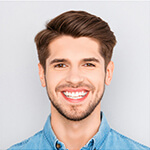 The Latest
E-Comm News
The E-Comm Analytical space is an ever changing, constantly evolving world.
We'll help you stay ahead and always in the know.
Whether developing a website for your business or on behalf of a client, it's imperative that it is designed with both human users and search engine crawlers in mind. As such, the formula for online success will include many elements – perhaps none are as important as site speed. When looking to introduce enhanced ecommerce […]
When developing a business website, optimizing the experience for your customer (and, therefore, the business) must be a priority at all times. Website analytics will enable you to do this in style, thus boosting your hopes of increased awareness, traffic, and conversions. As a part of your wider ecommerce analytics strategy, website analytics will take […]
When developing your ecommerce website, it's imperative that every decision you make is designed with the customer's best interests in mind. After all, if their interest is not converted into a sale, the business won't have a future. Therefore, introducing ecommerce analytics should be considered an essential ingredient in the recipe for online success. The […]